Exterior Restoration Specialist
Staff member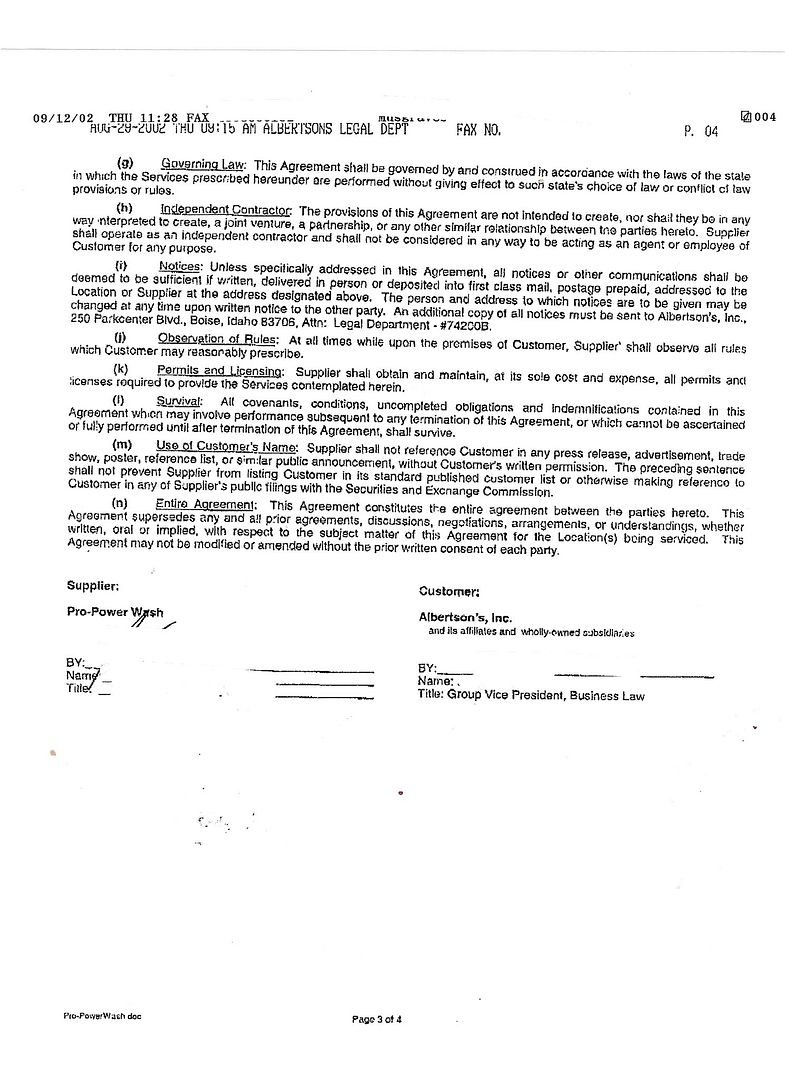 I got permission to post this in writing as a learning tool on PWI.
I wanted to show you guys what a real live multi unit agreement looks like.
The main thing is that when you're doing or begin to do business with folks if you ever use them in your advertisements even if it's saying you do work you could be breaking the rules and terms of your agreement.
Its also not professional business to announce to other customers who your currently working for.
Reference list are different, one I hope you received permission to use the person.
Question, please feel free to ask