<center>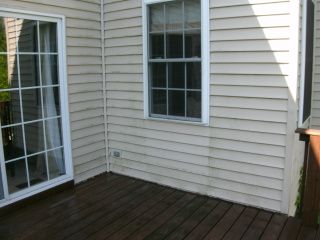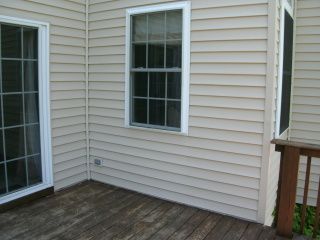 We only use Safe-Low Pressure applications on all of the surfaces of homes we clean!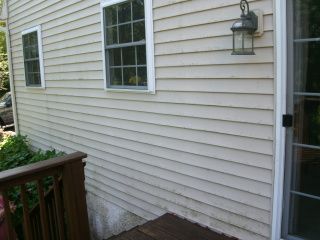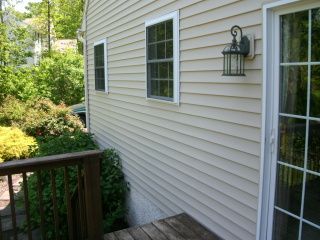 This homeowner in Morgatown Pa hired Colonial
POWER WASHING
and
PAINTING
to perform a few exterior cleaning projects this day. The green mold was allover the vinyl siding. If you notice the deck below the vinyl, he was also in dire need of
DECK CLEANING
as well. as well, but he had a huge surprise of how bad he needed it cleaned as you will see from the photos below.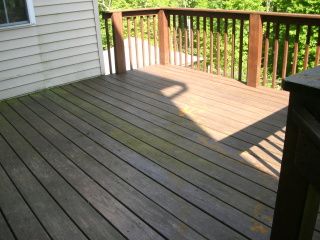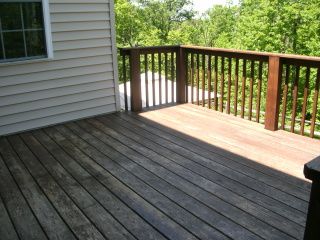 We applied a deck washing detergent we call Deck Revolution(TM) to the entire deck system and to the surprise of both the home owner and ourselves, the discovery was made that while his spindles and handrails were in pretty good shape, his deck was actually not only infested with green mold, but black algae to the point that we thought it was a color. What a mess, but now we will be coming back to do a full strip,pH balance, sanding and coating or proper stains to bring back true life to this deck.
Contact
Colonial Power Washing and Painting a
t the information and links given in this article for all your exterior cleaning services and painting needs.
​
</center>