Exterior Restoration Specialist
Staff member
Dave has left us, Dave was a pioneer in this industry.
For some who think myself Scott or Grant or others have lead this industry make no mistakes Dave Olsen was there paving the way for us all.
Heat with his btu's or being one of the first reclaim guys around. Dave Olson will be remembered by our industry for years to come.
I declare Dave not the contractor of the month year or day. He is the contractor of the last decades.
I only wish we could have paid respects properly to dave.
Dave passed here a message from Peggy over on pwn
Hello,
This is Peggy Olson, Dave's wife. I deeply regret to inform this wonderful Forum that Dave passed away on December 23, 2011, from lung cancer.
Dave got many hours of enjoyment conversing with all of you on many different topics and threads. Thank you so much for your friendship with him!
God bless you all, and keep up the good work and great conversations!
Peggy Olson
Please let's all wish Peggy and family our memories and condolence.
Those who remember dave please share. Those who knew of him or would have liked to please post your thoughts.
Dave was most likely the most classy man I knew in this industry. I hope I can live up his industry accomplishments by the time the lord calls me.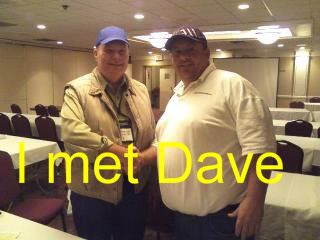 Ron Musgraves text me for questions 480-522-5227 Pressure Washing Institute
Last edited: